Nuclear energy

21 July 2021
Host: Qianyou Pan, Development Director, China General General Nuclear Power Group, Bradwell B project
Qianyou Pan, after graduating from Southeast University in China, I worked for BINE and Metro consulting Co. Tokyo, in 2008 I returned to Taishan in charge of civil engineering of Taishan NPP; in 2013 in charge of project management of Husab Uranium mining as deputy project director, and in 2016 joined Hualong nuclear power technology Co.Ltd as deputy chief engineer.
In 2020 I moved to the UK, in charge of BRB project development as project director.

08:00-08:30 BST/15:00-15:30 CST
01 Decision making in the Nuclear sector to support economically sustainable operations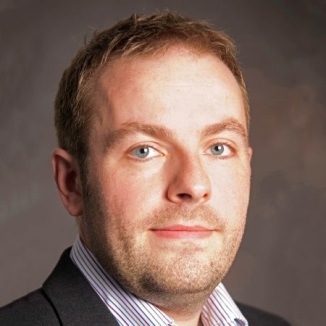 Tim Ingram, Technical Director, Strategic Asset Management, Atkins
Tim Ingram is an Asset Management Specialist with experience of supporting the development of standards with the likes of ISO, and was a contributing member of International Atomic Energy Agency NR-T-3.33. Tim's experience rages across sectors including Defence, Nuclear, Power Generation, Research, Infrastructure, Oil & Gas, and Renewables, from hands on operations through to supporting governmental coaching and advice.
08:30-09:00 BST/ 15:30-16:00 CST
02 HPR1000 is an Advanced Nuclear Power for Emission Reduction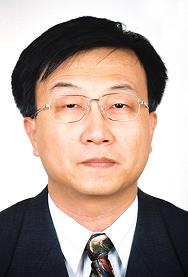 Tianmin Xin, Vice President, Hualong Nuclear Power Technology Co. Ltd
Tianmin XIN was graduated from Zhejiang University of east China. It has more than thirty years' experience on design and engineering work in nuclear field. As the leader of the team, it was in charge of the process and safety design of nuclear inland for the first China two loop reactor's Qinshan Phase two power plant 1990s. In the year of 2000s, participated several different domestic nuclear power plant projects of three loop reactor, and was responsible for the design, engineering and technical management of nuclear inland. As the leader of BRCNS, one technical support organization of china nuclear safety administration, leading the technical safety assessments of China CANDU reactors and China Experimental Fast Reactor.
In the year of 2007, as the design chief engineer of CNNC HPR1000 project, was leading the development of HPR1000 research program. New safety philosophy and measures were implemented in the HPR1000 reactor, including combinations of active safety features plus passive safety features. These combinations of different safety systems could efficiently prevent or mitigate the beyond design base accident or severe accident. In the years of 2016, continues researches and design work in Hualong Tech. Awarded the name of Design Master by China Nuclear Industry Investigation & Design Association.

09:00-09:30 BST/16:00-16:30 CST
03 Sellafield Ltd Site Ventilation Motor Optimisation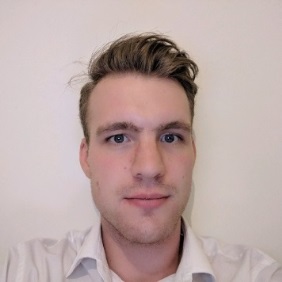 Mitchell Smith, O+M Lead CE&I Engineer, Sellafield Ltd
Mitchell Smith is an O+M Lead CE&I Engineer at Sellafield Ltd, a nuclear fuel reprocessing, waste storage, and decommissioning site. He focuses on understanding the cost-benefit of conventional assets on nuclear sites, including environmental and carbon footprint reduction benefit.
Synopsis of the presentation
Sellafield uses 320 GWh of electricity annually, equalling 72 kT of carbon dioxide, and 65% of the emissions of the nearby town of Whitehaven. Despite decarbonisation of the grid there is a significant carbon cost for each unit of electricity, so we must find ways to reduce the site load to reach net zero goal before 2050.
This presentation is about our plan to tackle the biggest sole source of electrical inefficiency on the Sellafield site, assessing every ventilation motor on site and redesigning to achieve maximum efficiency.
Ventilation motors are the biggest single load. Through a focused programme of data collection using new technology called Motor Circuit Analysis and Electrical Signature Analysis, and by redesigning existing systems we can save £230M over the lifetime of the site, 577 kT of carbon dioxide, or 2 km2 of Arctic ice.

09:30-10:00 BST/ 16:30-17:00 CST
04 The role and prospect of nuclear energy development in "peak emissions and carbon neutrality"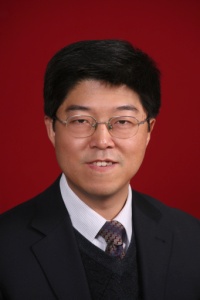 Mao Chen, Vice President, State Nuclear Electric Power Planning Design & Research Institute (SNPDRI)
Mao Chen is Vice President of State Nuclear Electric Power Planning Design & Research Institute (SNPDRI). He is National engineering survey and design master, Nuclear industry engineering master of China, Professoriate Senior Engineer, Class 1 registered structural engineer (China), Chartered Structural Engineer (England), Member of the Institution of Structural Engineers (England)
He graduated from civil engineering Department of Southeast University in 1988, bachelor of structural engineering. He involved in R&D and engineering design of nuclear power facility and multiple purpose utilization of nuclear power since graduation.

10:00-11:00 BST/17:00-18:00 CST
Discussion & Answers